Ezequiel Reyna Law Office
Our Dedicated Personal Injury Lawyers are Here to Help.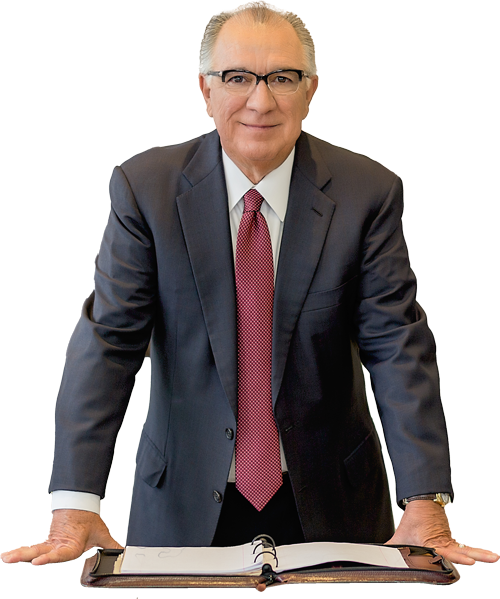 We've served injury victims for over 42 years, and we're here to fight for you.
The firm has never done any defense work, because we represent the victim and their families against those who have caused them harm. Our record – both in and out of court – speaks of our dedication to pursuing and securing results for our clients and their loved ones. We have represented victims with such tenacity and integrity that have become well known in the Texas legal community.
We approach all cases with a simple idea: It's All About You. We treat you like family.
Ready for your Free Consultation? Our team fights for the injured.
You don't pay anything until we win! Fill out the form below to get started.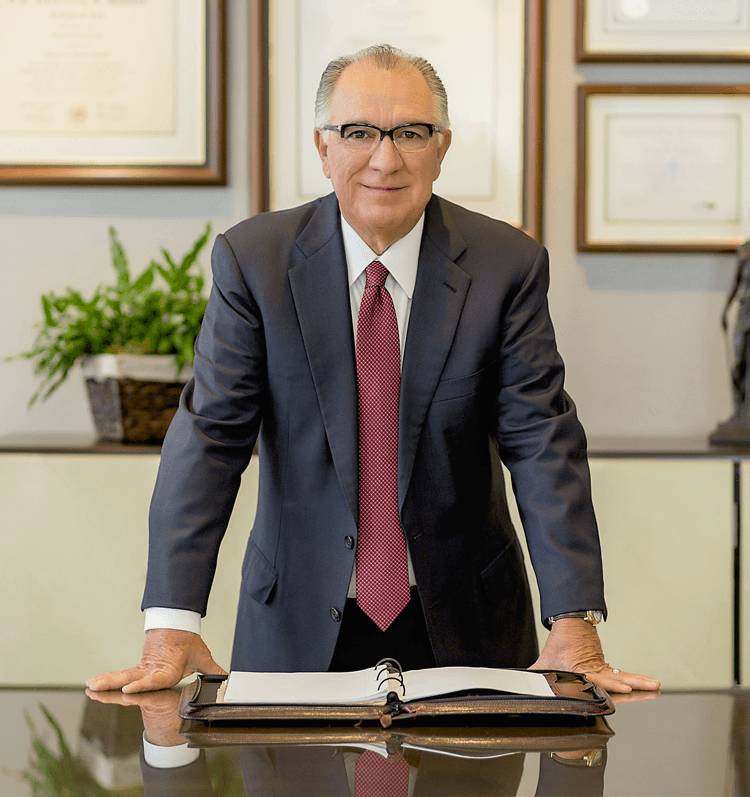 About the Ezequiel Reyna Law Office
OVER 42 YEARS OF EXPERIENCE, HONESTY AND INTEGRITY
At the Ezequiel Reyna Law Office, our team of dedicated personal injury lawyers have over 100 years of combined experience. Our hard work ethic and passion has helped us obtain millions for our clients.
Every day we fight for clients who have suffered injuries due to the negligence of others. We handle a wide variety of complex cases nationwide and are associated with various litigation firms around the country, which provide assistance and expertise.
We've established a successful track of verdicts and winnings for our clients and their families.
Our results speak for themselves. We have recovered millions in verdicts and settlements, and have secured some of the Top 100 verdicts in the state of Texas.
Ezequiel Reyna's significant accomplishments include the commencement of the first multi-million dollar settlement in the South Texas area. He also represented over 300 victims of the devastating Phillips 66 explosion in 1989.
Growing up as a migrant child, Ezequiel Reyna understands the hardships families can face. He devotes himself to going above and beyond to help those in need. Watch this video to hear where his passion for serving injury victims stems from.
— HERE'S WHAT OTHERS SAY ABOUT US!
Great communication and warm welcome. Represented just like I wanted. I would definitely come again and strongly recommend them to anyone in a vehicle accident.
I have been in the legal field for over 20 years and have worked for many great attorneys. But Mr. Reyna has showed me that it's about the client not about the bottom line for the attorney. He truly does put his clients first. He has showed me that it's not just about representing a client in court but connecting and being one with your client. At the Law Office of Ezequiel Reyna, Jr., it truly
Very professional and friendly staff. I feel comfortable knowing that if I have a question or concern they are only a call or email away and that they will get back to me in a timely matter. Since first time I contacted the law office I knew it was the right choice. It was close to the end of business hours when I called the first time, but they still managed to come to the house to start paper work on my claim, even after business hours. They are amazing!
Mr. Reyna's team was very helpful in our time of need. They are professional and put our situation first. They handled our case quickly and took care of us. I'm grateful for his service and recommend his firm for your legal advice. Thank you Mr. Reyna!
The law office of Ezequiel Reyna provides excellent and exceptional service. Their staff is always welcoming and friendly. Their attorneys fight for what is right, and they always look out for the best interest of their clients.