Ezequiel Reyna, Jr. was born the son of migrant workers who traveled all over the country to work in fields picking cotton and tomatoes. He was one of eight children, who saw their parents work 14 to 18 hours a day, 365 days a year. This principle of hard work represented by his parents instilled a sense of ethics in Mr. Reyna, which he still lives by to this day. "My parents never took a day off," said Reyna. "They brought us up with the principles of integrity and honesty. They were very dedicated people."
Because of the values instilled by his parents, Mr. Reyna has dedicated his life to giving back to his community. Weslaco Area Chamber of Commerce named him as "Man of the Year" in 2005 for all that he has done. Below are a just a few of the ways Mr. Reyna has given back.
Thank You Frontline Workers!
Thank you frontliners for keeping our community safe and for your dedication and sacrifice in the battle against COVID-19. To show our appreciation, the Ezequiel Reyna Law Office donated lunch to the Weslaco Police Department and the Donna Police Department from Bar-B-Cuties.
We are with you!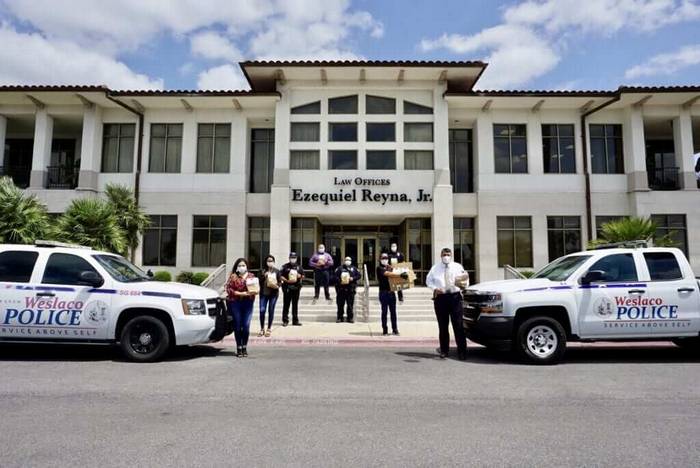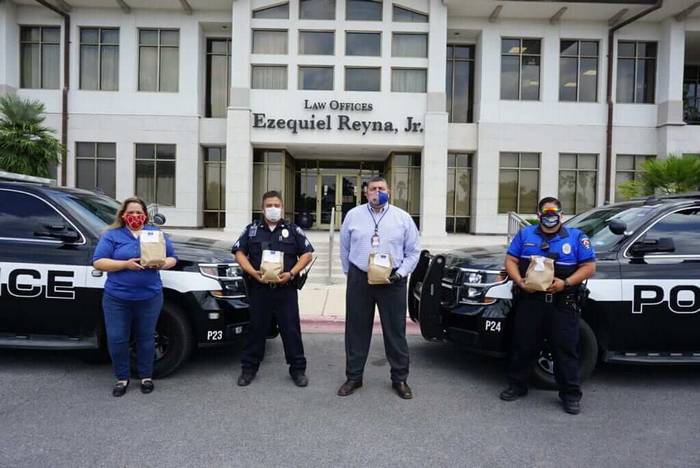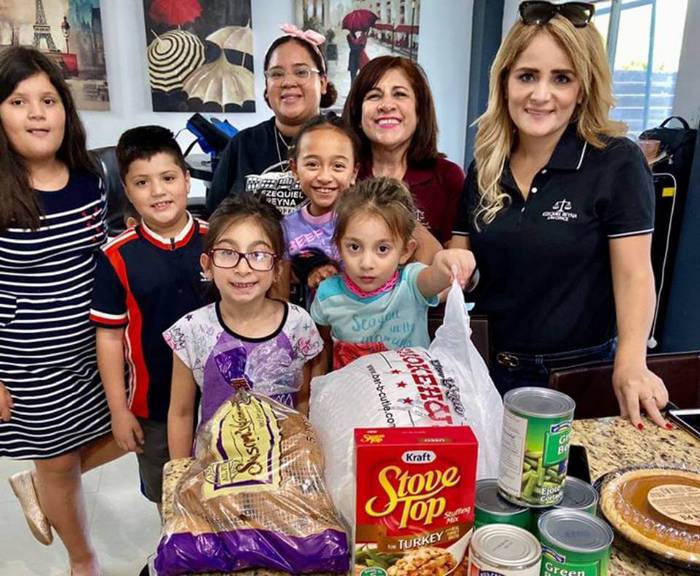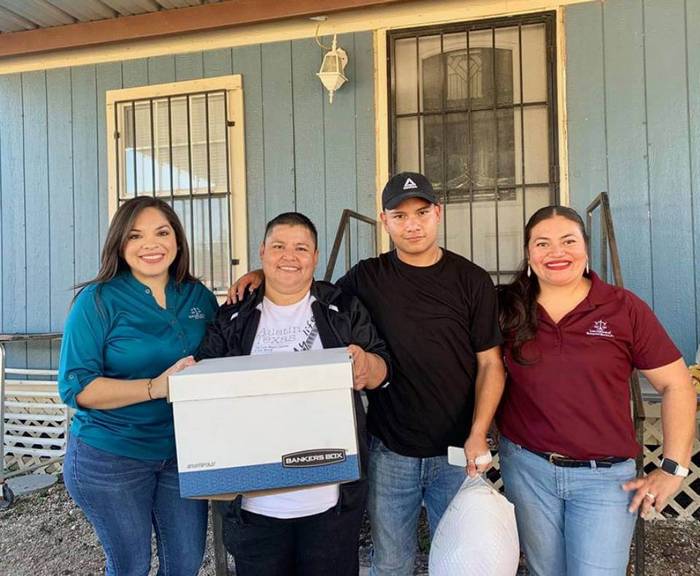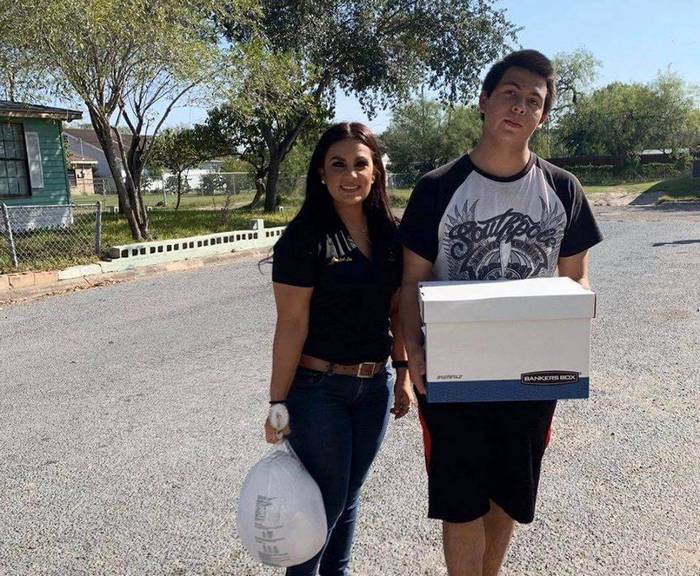 Thankful for Our Community
Our staff delivered Thanksgiving meals to over 50 families throughout the communities of the Rio Grande Valley. Our staff members were received with open arms, smiles, and tears. Giving back to the community is one of our firm's core values. Mr. Reyna and his family have experienced first hand what it is to grow up with not having a warm meal, water, nor heat. We are grateful for this opportunity to bless those in times of need. Thank you to WISD for providing the names of families within the community in need and thank you to Bar-B-Cutie for partnering with us.
Share and do good to others. A value we hold high; not only during the holiday season, but year-round.
Christmas Joy Brings Smiles
There's nothing like seeing a child's happy face when receiving a gift and it's even more of a blessing to see nearly 1,000 children smile! The Ezequiel Reyna Law Office staff were Santa's Little Helpers at the 1st Annual Reyna Foundation Toy Giveaway!